NIAAA: Measuring the Burden
Research update on alcohol's impact on individuals, families, and society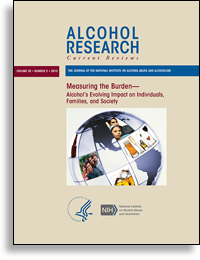 The current issue of the journal of the National Institute on Alcohol Abuse and Alcoholism (NIAAA, USA), Alcohol Research: Current Reviews carries a number of articles about the impact of alcohol globally and in the United States. The full issue or individual articles are available online in pdf or various e-book formats.
2014-02-12
New report on alcohol advertising in Madagascar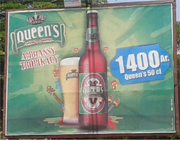 The government of Madagascar has a legislative base to restrict alcohol marketing in the 'Code Général de Impots'. However, alcohol producers and advertisers are breaking this law en masse, concludes a new EUCAM report from Madagascar.
2013-12-13
OECD Health working paper:
Tax alcohol for health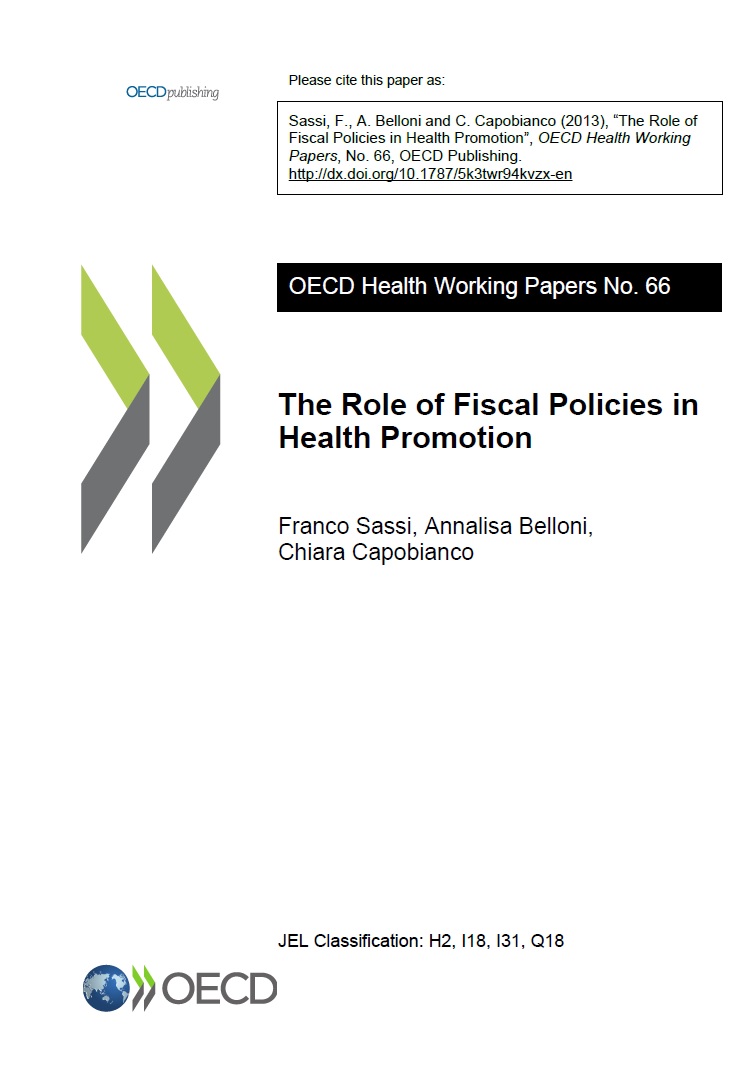 A recent working paper "The Role of Fiscal Policies in Health Promotion" concludes that the arguments in support of taxes being used to attain public health objectives are strong for tobacco products and alcoholic beverages.
2013-12-12
The Lancet Commission points to alcohol taxation for health

A new report published by The Lancet says there is an enormous payoff from investing in health and that fiscal policies are a powerful and underused lever for curbing of non-communicable diseases and injuries. Taxing tobacco, alcohol and other harmful substances are among the reccommendations.
2013-12-06
New World Bank Report
Risking your Health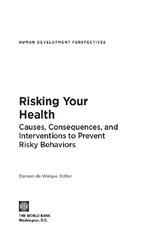 The World Bank recently released the report "Risking your Health: Causes, Consequences and Interventions to Prevent Risky Behaviors". It warns that risky behaviors are increasingly prevalent globally, particularly in developing countries, and constitute a growing threat to the health of individuals and their populations.
2013-11-25
UNDP Discussion Paper:
Addressing the Social Determinants of Noncommunicable Diseases

United Nations Development Programme (UNDP) has recently issued a Discussion Paper titled "Addressing the Social Determinants of Noncommunicable Diseases". It offers a typology of multisectoral action on NCDs and a framework for actors outside the health sector to take action.
2013-11-20
World Bank report recommends evidence-based alcohol policies to reduce road traffic injuries in Africa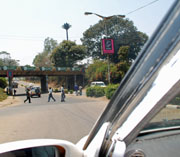 Controlling non-communicable diseases and road traffic injuries are key public health issues in Africa, concludes a new report from the World Bank. The report recommends population-based interventions to regulate availability and marketing of alcohol to reduce the number of injuries from road traffic.
2013-10-22
The African Journal of Drug and Alcohol Studies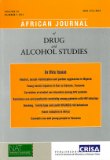 The 2011 issues of the African Journal are now available online in soft copy versions. Click below to see tables of contents and to download pdf versions of the Journal.
2012-12-04
New report on intimate partner violence and alcohol use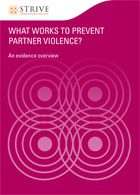 A new evidence overview points at excessive alcohol consumption as one the key drivers behind intimate partner violence. The report is written by senior lecturer Lori Heise at the London School of Hygiene and Tropical Medicine.
2012-05-02
New WHO report:
Monitoring Alcohol Marketing in Africa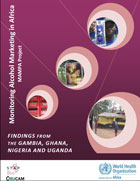 Effective legislation is necessary to strictly regulate alcohol marketing activities. This is one of the recommendations in a new report; "Monitoring Alcohol Marketing in Africa", released by WHO AFRO today.
2011-06-20
Fetal alcohol syndrome: Dashed hopes, damaged lives

"He asks me why I drank so much while I was expecting him. I don't really have answers for him", says South African mother Marion Williams in a recent article of the WHO Bulletin. She lost two of her children in child birth.
2011-06-14
PLoS Medicine Editorial:
Questions alcohol industry

A recent editorial in the peer-reviewed open access journal PLoS Medicine asks why medical journals and public health advocates who are concerned with corporate conflicts of interest, inappropriate marketing to children, impotent self-regulation, and general flouting of the rules are ignoring the alcohol industry.
2011-06-06
First WHO Global status report on NCDs
Millions of NCD deaths can be prevented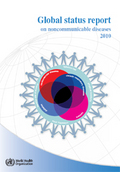 Noncommunicable diseases are the leading killer today and are on the increase, the first WHO Global status report on noncommunicable diseases (NCDs) launched In Moscow during the WHO Global Forum confirms. But millions of deaths can be prevented by stronger implementation of measures that exist today.
2011-05-03
Special Issue of AIDS and Behavior:
Current issues in Alcohol use and HIV research and prevention in India

A recent supplemental of the journal AIDS and Behavior is a collection of recent work by Indian researchers and Indo-U.S. partnerships, examining the intersection of alcohol and HIV in India.
2010-10-20
Drinks industry supplanting government role in Sub-Saharan Africa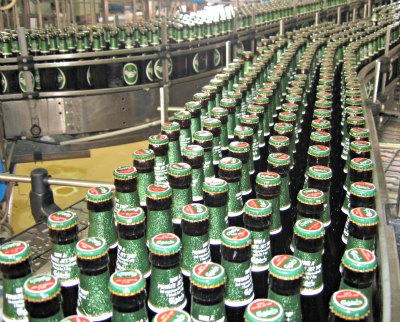 The multinational drinks industry has made attempts to take control over alcohol policy formulation in a number of African countries.
2009-12-15
WHO report:
Alcohol use is global health risk factor no three
WHO has released the new estimates on the Global Health Risks, based on the Global Burden of Disease figures from 2004. Alcohol use is risk factor number eight for mortality in the world and the third risk factor for burden of disease.
2009-12-10
New study shows:
Infectious diseases have alcohol link
A new study establishes a causal link between alcohol use and the risk of contracting TB and pneumonia, as well as influence from alcohol use on the progression of TB and HIV.
2009-12-09
Advertising may lead to increased alcohol consumption
Alcohol marketing increases the likelihood that adolescents will start to use alcohol and increases the amount used by established drinkers. This is the conclusion of a European science group in a report presented to the EU.
2009-06-17
Scientific review of linkages between alcohol, TB and HIV/AIDS
An international group of experts have concluded on the current knowledge base on possible linkages between alcohol and infectious diseases like tuberculoses and HIV/AIDS. Their conclusions are now summarized in an editorial in the international scientific journal Addiction.
2009-02-09
Substance use in conflict and disaster situations

The UN High Commissioner on Refugees and the World Health Organization have produced a field guide for how to address alcohol and drug problems in populations affected by disaster or conflict.(Photo: UNHCR/B.Bannon)
2009-01-26
New study on alcohol's role in chronic poverty in Uganda
Drinking into deeper poverty
An on-going study by the Development Research And Training in Uganda and the International Chronic Poverty Research Centre is exploring the links between excessive alcohol consumption and poverty. A first result is a Policy Brief aimed for a cross-section of development practitioners and policy makers.
2007-11-26
Editorial in The Lancet calls for a Framework Convention on Alcohol Control
The influential medical journal The Lancet has in a recent editorial called for a Framework Convention on Alcohol Control. The journal says that next year's World Health Assembly provides a crucial opportunity for WHO and member states to make those first steps towards a global treaty to reduce alcohol-related harm.
2007-10-08
African Journal: Role of substance abuse in the African HIV/AIDS epidemic
The latest issue of the African Journal of Drug and Alcohol studies is devoted to broadening the knowledge base on the role of alcohol and drugs in the spreading of HIV/AIDS in Africa. New research material is presented from Kenya, Mauritius, Nigeria, Rwanda, South Africa, Tanzania and Zambia.
2007-06-20
WHO Expert Committee Report
Today the report from the WHO Expert Committee on Problems Related to Alcohol Consumption was presented. The Commitee urges the World Health Organization to continue to play a leading role in coordinating a global response to the global nature of alcohol problems. It also recommends that WHO continue its practice of no collaboration with the alcohol industry.
2007-05-08
Alcohol and Gender in Latin America

On the World Bank Group homepage there is an article on a report concerning gender and alcohol consumption in Latin America and the Caribbean. It is also possible to down-load the full report from the website.
2007-04-25
WHO:
Alcohol Use and Sexual Risk Behaviour
A number of patterns of interaction exist between alcohol use and sexual risk taking. This is one of the findings of the WHO study 'Alcohol Use and Sexual Risk Behaviour: A Cross-Cultural Study in Eight Countries'. This has implications for prevention programmes, both in the alcohol and in the hiv/aids field.
2007-04-25
Policy papers on alcohol industry
AlcoholPolicyMD.com is a website dedicated to promoting physician and community action on alcohol and health. Two policy papers published by the American Medical Association focus on the alcohol industry, its structure and organization and ask if it partner or foe?
Journal of Public Health Policy special edition on alcohol marketing and youth
Journal of Public Health Policy carried a special section on Alcohol marketing and youth - public health perspectives in 2005. David H. Jernigan and Jams F. Mosher were the Special Section Editors.
2006-06-01
BBC Documentary on Alcohol
In a four program series the BBC World Service focused on the global aspects of alcohol. The four programmes are availabel for listening or download from the BBC World Service.
2006-05-29
WHO launches Global Alcohol Policy Report
The World Health Organisation (WHO) has recently published the Global Status Report: Alcohol Policy. It aims to describe the present status of existing alcohol policies worldwide. The report is based on a review of existing policies in 118 countries and provides a brief snapshot of what is known about the effectiveness of alcohol policy measures.
2004-09-06