New World Bank Report
Risking your Health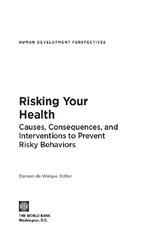 The World Bank recently released the report "Risking your Health: Causes, Consequences and Interventions to Prevent Risky Behaviors". It warns that risky behaviors are increasingly prevalent globally, particularly in developing countries, and constitute a growing threat to the health of individuals and their populations.
2013-11-25
World Bank report recommends evidence-based alcohol policies to reduce road traffic injuries in Africa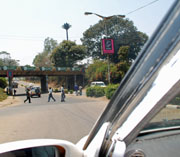 Controlling non-communicable diseases and road traffic injuries are key public health issues in Africa, concludes a new report from the World Bank. The report recommends population-based interventions to regulate availability and marketing of alcohol to reduce the number of injuries from road traffic.
2013-10-22
World Bank: New estimates of global poverty

The World Bank has released new data on global poverty. There are more poor people – extremely poor people - and the incidence of poverty reaches farther into middle-income countries, says the report.
World Bank report on youth raise alcohol issue
The recently published World Development Report 2007 - Development and the Next Generation is all about the importance of young people in the development issue. Alcohol is among the risky health behaviours that influence their lives.
2006-09-29