Your gateway to information about alcohol and drugs in a development context.
LATEST NEWS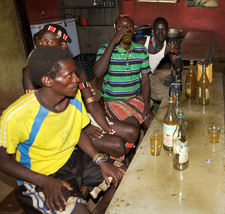 SAAPA comment to Gauteng licensing case:
Posted on: 11..11.2017
The Johannesburg High Court has ruled that citizens and communities have the constitutional right to be informed about and comment on alcohol policy issues that affect them. "This is an important victory for public health interests", comment SAAPA and the Yeoville Bellevue Ratepayers Association.
News archive ›