Your gateway to information about alcohol and drugs in a development context.
LATEST NEWS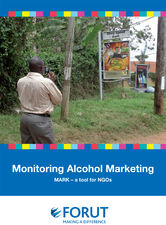 A manual for NGOs:
Posted on: 19..01.2017
The new manual shows how NGOs and local activists can monitor commercial alcohol promotions in their respective environments. The methodology was developed by the MAMPA project and the new manual is published by FORUT.
News archive ›