For the sake of the family – alcohol, domestic violence and women's health
Despite laws and mechanism for protection of women in India, most women in the urban slums of Bangalore and Hyderabad in India are unable to access help in abusive situations because of socio-cultural and structural factors. The Association for Promoting Social Action (APSA) has pioneered in the first pilot training in India based on the manual Mental health and gender-based violence and will use the tool to address domestic violence in their 280 Self-Help Groups. The bottom-up/top-down perspective in the manual is a powerful tool for change.
The manual Mental health and gender-based violence is developed by Norwegian Health & Human Rights Info. This report is the evaluation of the first pilot trainings in India based on this manual and was a cooperation between FORUT and our partner APSA.
You can download the report here.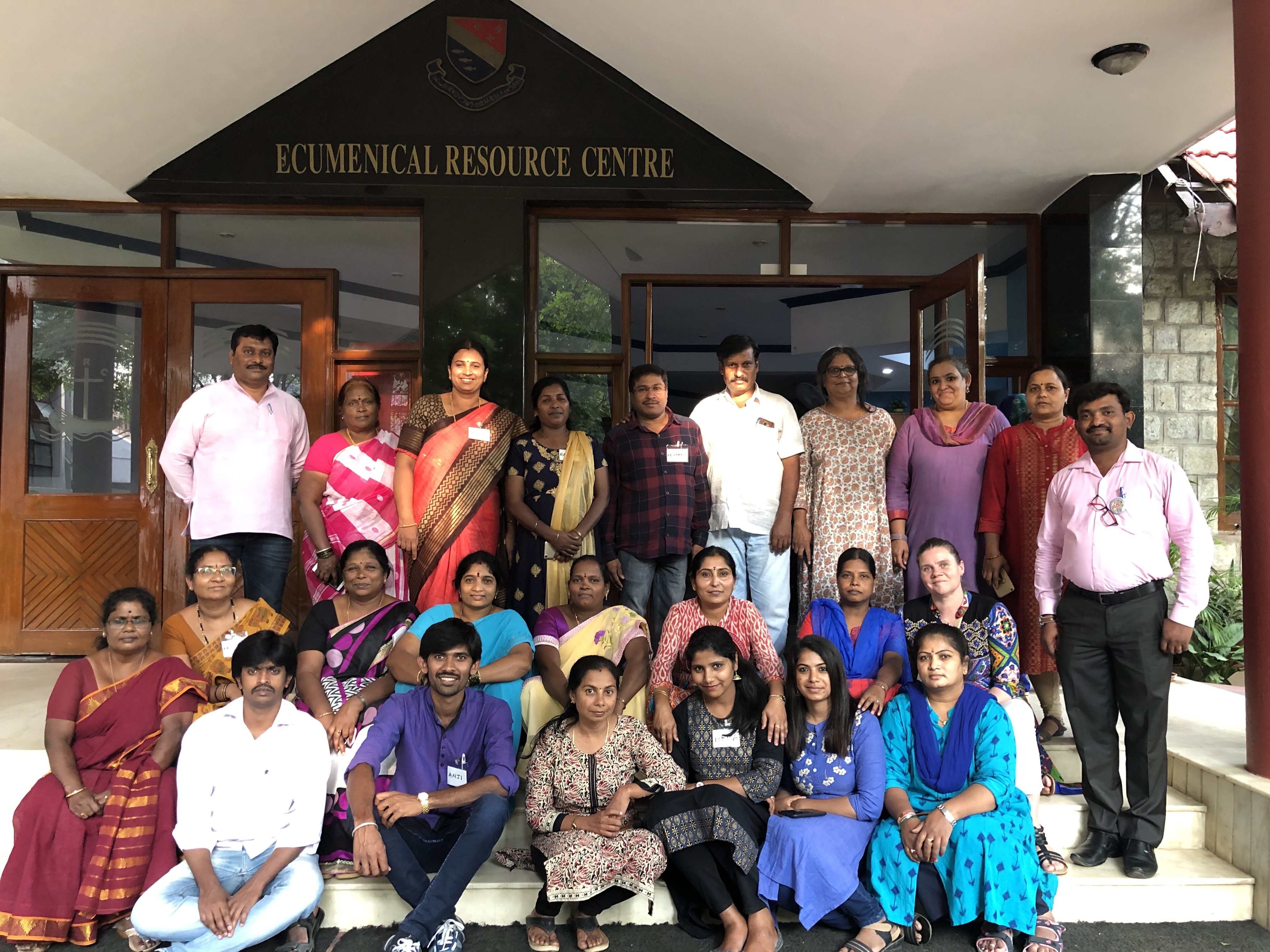 The image shows participants from APSA at the pilot training in Bangalore during the fall 2019.