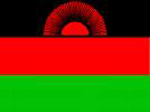 The first plan for FORUT's cooperation with Malawi has now been approved. Prevention of alcohol and drug problems is the main focus of the plan, linked to critical issues in Malawi like HIV/AIDS and gender-based violence.
Collaboration with a number of organizations and institutions in Malawi and in Norway has been established, and the first projects under the FORUT Plan of Actions have already started. The plan will be revised continuously as new activities are defined and new agreements are reached with partners and donors.
Four areas of action have been defined in the new plan: Research and documentation, competence-building, policy development and mobilization/awareness-raising.
The first project to be started is a pilot study in collaboration with the Norwegian Church Aid and their network of Malawian partners: "Masculinity, Alcohol and HIV/AIDS Prevention". The aim of the project is to collect information on how men best can be involved in combined alcohol and AIDS prevention programs.
The Malawian Girl Guides Association (MAGGA) will run a three-year prevention program for their leaders and members; girls in the age of 10-25. SINTEF Health will in October start two pilot studies to collect baseline information on alcohol and drug problems in Malawi; one on the connections between alcohol/drugs and gender-based violence and the other on alcohol and drug use in rural and urban settings.
Download the plan here: FORUT Malawi Plan of Action 250907.pdf