CWIN: 25 years with children and for children in Nepal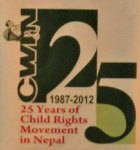 In November CWIN – Child Workers of Nepal Concerned Centre – celebrated its 25 years anniversary. Children and VIP guests alike met to celebrate the many achievements of CWIN and the idea of child rights.
2012-12-04
Pop star Bryan Adams challenged by Nepali NGOs on alcohol promotion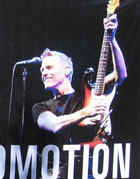 We love your music, but we do not like that you come to Nepal to promote alcohol! This was the challenge from Nepali NGOs to the famous pop star Bryan Adams when he visited Kathmandu recently.
2011-03-02
Anti-alcohol Campaign and its impact on Children
The maoist rebels in Nepal have taken a strong stance against alcohol. The result of their campaigns has been the topic for a study by Child Workers in Nepal, Concerned Centre (CWIN), a partner of FORUT. While the anti alcohol campaign has made some impact, the study suggest that rather than taking a prohibition approach the campaign would be more sustainable if the communities were mobilised.
2006-06-07
CWIN studies impact of advertisements of alcohol and tobacco on children in Nepal
FORUT partner Child Workers in Nepal, Concerned Centre (CWIN) has published the report "Impact of Advertisements of Alcohol and Tobacco on Children" based on a study done Nepal. The young people in Nepal consider television advertising to be the most influential instrument in promoting alcohol use among youth and children.
2006-06-07
Alcohol and Drug Use among Street Children in Nepal
Sumnima Tuladhar of CWIN presented the results of a study on alcohol and drug use among street children in six urban centres in Nepal at a FORUT conference recently. The children are very much affected by glue sniffing.
2002-11-28
Alcohol Control in Nepal: Challenges and Opportunities
The alcohol question in Nepal has been put to the extreme the last few months, with the maoist womens movement demanding a total ban on alcohol nation wide. This has lead to a negotiated settlement focusing on alcohol control. In this article the contact person in CWIN for the Local Action against Alcohol and Drugs project, Rupa Dhital, is focusing on alcohol control in Nepal.
2001-10-02
Nepal Alcohol Study Presented
"Alcohol and Drug Use in Nepal With Reference to Children" is the title of the report released in Kathmandu in June. This survey was conducted by Child Workers in Nepal (CWIN) in co-operation with the Thribhuvan University as part of the Local Action programme.
2001-07-28