WAAPA appeal to WHO Afro:
A regional African alcohol coordination mechanism is needed
The West African Alcohol Policy Alliance has issued an appeal to the upcoming meeting of the WHO Regional Committee for Africa to prioritize the implementation of the regional alcohol control strategy.
The Sixtieth session of the WHO Regional Committee for Africa in Malabo, Equatorial Guinea in 2010 adopted a regional strategy to reduce alcohol-harm on the continent. The strategy identified a series of shortcomings in national alcohol policies in Africa and recommended a number of interventions needed.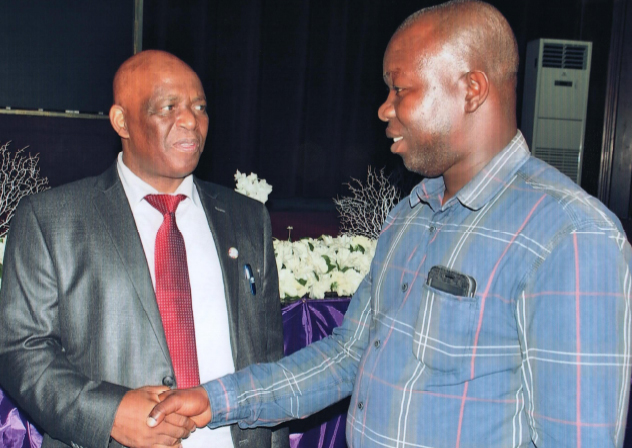 However, implementation has been weak in the years after 2010. Now the West African Alcohol Policy Alliance (WAAPA) has in its latest newsletter appealed to the next regional meeting to prioritize alcohol policy interventions.
More concretely, WAAPA calls on WHO Afro to establish a Regional Coordinating Mechanism on Alcohol Control within WHO's regional office. Such a new mechanism should have the mandate to monitor progress in addressing the harmful use of alcohol.
WAAPA is a regional alliance of national alcohol policy alliances (NAPAs) in countries in the West African region. At this point in time WAAPA counts national member alliances in eight countries; Ghana, Sierra Leone, Guinea Bissau, Senegal, The Gambia, Burkina Faso, Liberia, Nigeria.
The picture to the right shows Dr. Steven Shangwe (left) from WHO and the regional WAAPA coordinator, Issah Ali from Ghana.
RELATED ARTICLES