FORUT after GAPC:
Alcohol policies must be an essential element in a national development strategy
"The role of alcohol as an obstacle to development in the global South has been given increased attention in the GAPC conferences over the years. This trend was reconfirmed in this year's conference, something that we as a development NGO warmly welcome", comments FORUT.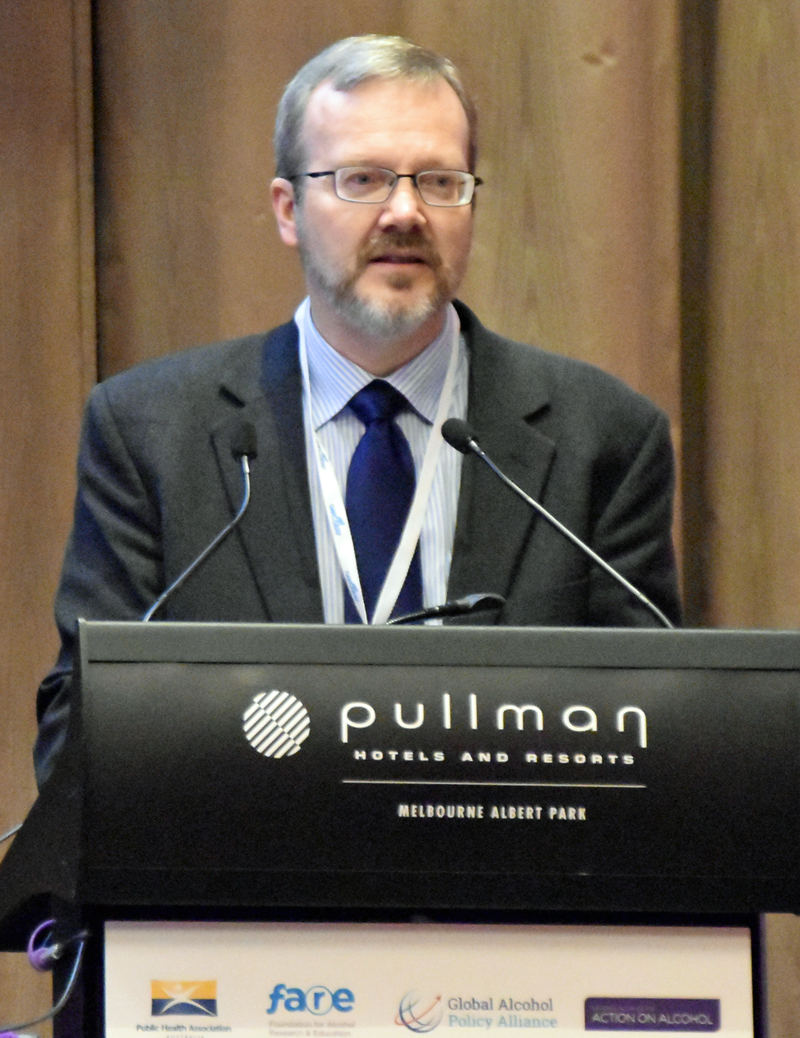 "There are many reasons to focus on the role of alcohol in developing societies", says Ståle Stavrum (picture right), International Programme Director of FORUT, the Norwegian Campaign for Development and Solidarity. He was one of the FORUT delegates to this year's GAPC in Melbourne Australia.
Says Stavrum: "We know that the multinational alcohol industry had defined developing countries and Africa in particular as their promising markets. Expected economic growth combined with a predicted massive population growth will result in a rapidly growing population of young people with purchasing power but without many established consumer habits or brand preferences. Indeed, a dream scenario for multinational companies!"
Ståle Stavrum also refers to available research that indicates more severe impact of alcohol-related harm in less privileged populations than in affluent groups. "There is more trouble per bottle of alcohol in poorer populations. Regulation of alcohol consumption by restricting sales and marketing must therefore be an important part of a country's development strategy. This was reconfirmed yet again in the GAPC conference in Melbourne, both by research findings and by anecdotal evidence, says Stavrum.
FORUT and also IOGT International contributed strongly to giving the GAPC programme a global dimension by securing the participation of activists and policy advocates from Africa and Asia. Representatives from the policy alliances in East Africa, West Africa and Southern Africa, as well as from the Alcohol and Drug Information Centre in Sri Lanka, gave examples of how they influence alcohol policies by research dissemination, political campaigns and grass roots mobilization.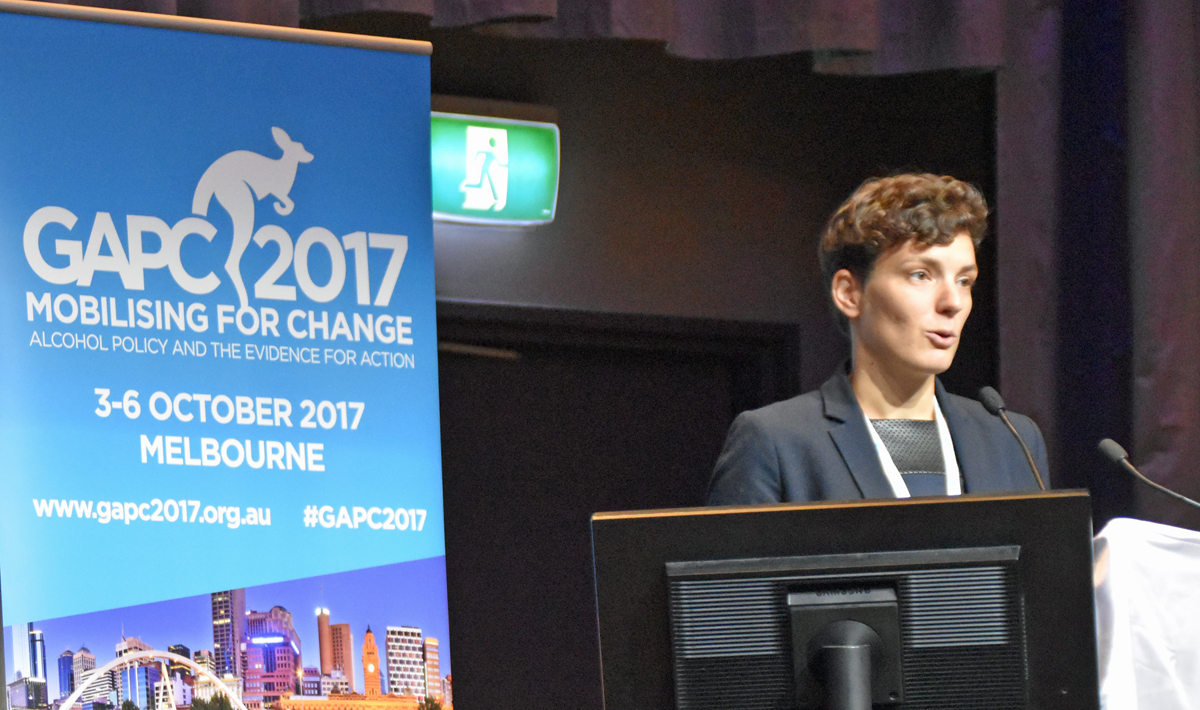 Aadielah Maker Diedericks (picture below) from the Southern African Alcohol Policy Alliance (SAAPA) reported from a campaign to stop the beer company SAB from using hunger amongst African students as an excuse for promoting beer drinking. The President of IOGT International, Kristina Sperkova (picture right), showed how alcohol advocates have used the global UN forums on the status of women to highlight the gender dimensions of the alcohol problem. Ståle Stavrum presented FORUT's campaign to make the Norwegian government's pension fund to withdraw its investments in the multinational alcohol companies, while Phillip Chimponda, chair of SAAPA, described the big beer companies' ongoing Scramble for Africa, version 2.
"In FORUT we see it as a priority as well as a necessity to make voices from the global South and from the work at the grass roots level heard in global conferences and structures. Our South partners are strong advocacy voices in their respective countries, and in a global perspective we depend on their success to move alcohol policies forward", comments FORUT representative Ståle Stavrum.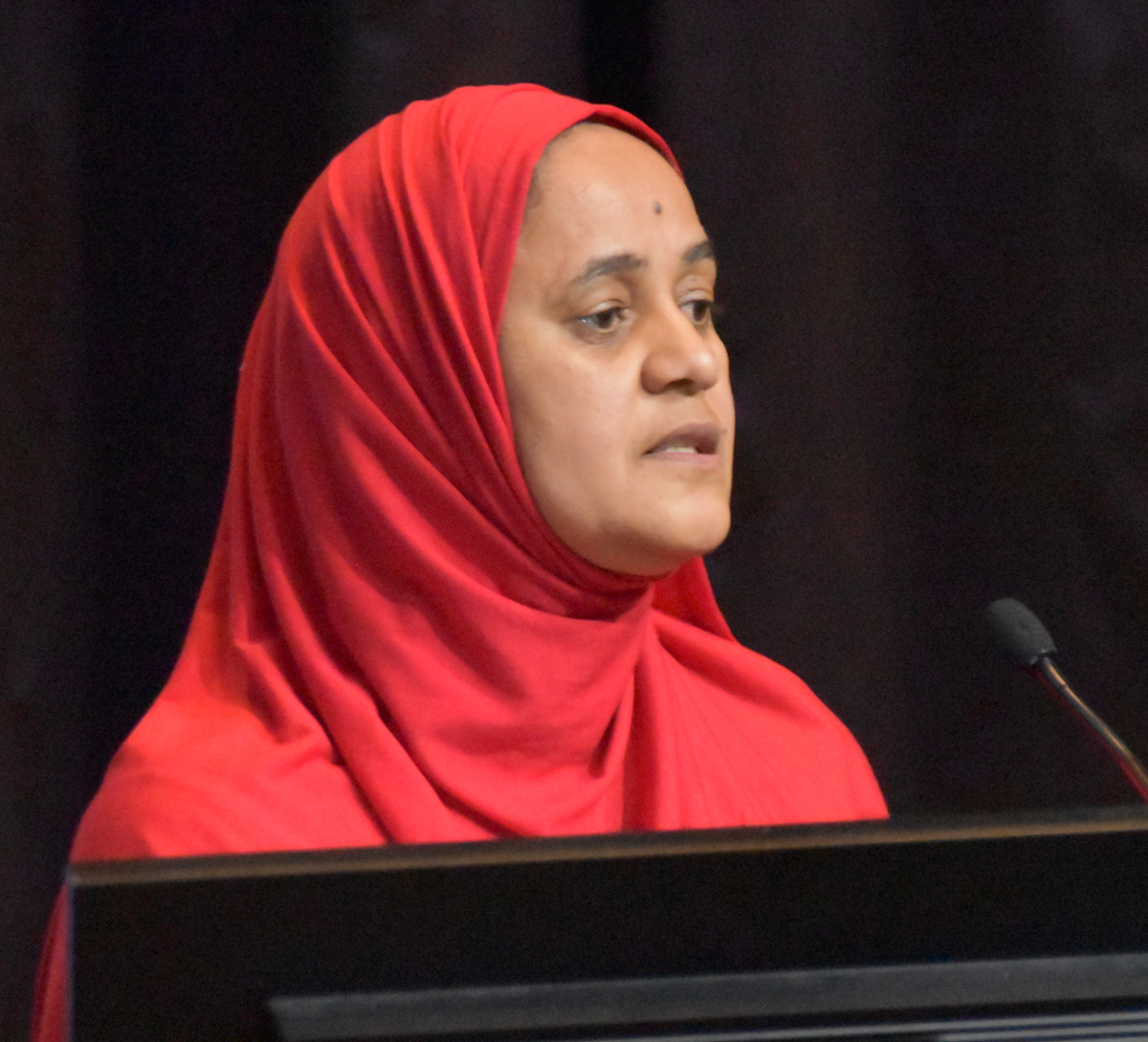 "International forums like the Global Alcohol Policy Conference in Melbourne also provide an excellent opportunity for activists in developing societies to pick up and use the most recent research findings and working methods from other countries".
In this year's GAPC the programme contained a number of sessions where alcohol as a development issue was presented and discussed. "The many links to the Sustainable Development Goals (SGDs) were made very clear, and also the opportunities that the SDGs provide for alliance-building with like-minded NGOs in other fields than alcohol. Likewise, the links between alcohol and non-communicable diseases were repeatedly discussed. Finally, I would like to underline the importance of the emerging discussions around a global, binding legal instrument to support the implementation of national alcohol regulations, not the least in developing countries", concludes Ståle Stavrum, International Programme Director of FORUT.
RELATED ARTICLES