New study published:
Alcohol marketing in Africa violates industry's own marketing codes
More than a fourth of all monitored alcohol advertisements violated the industry's own marketing codes, concludes a study covering seven African countries. Stronger government regulation of alcohol marketing is needed.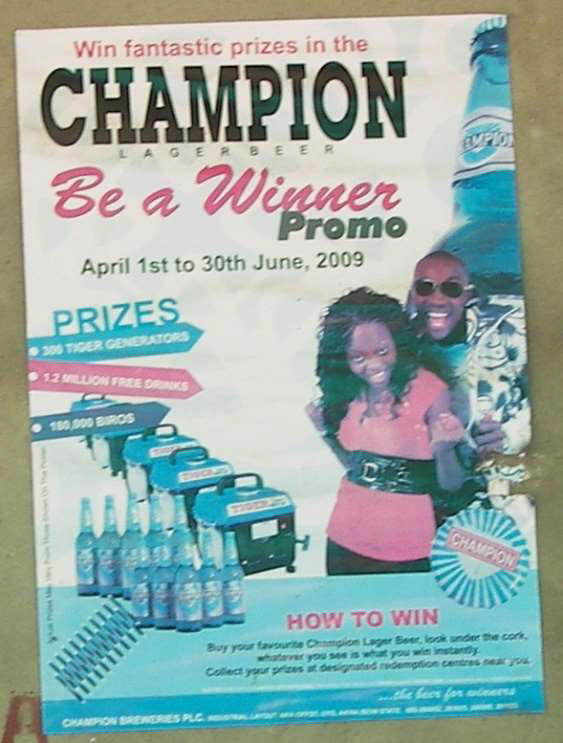 The MAMPA project, Monitoring Alcohol Marketing Practices in Africa, has over several years documented alcohol marketing practices in altogether seven Africa countries; Ghana, Nigeria, Uganda, The Gambia, Kenya, Malawi and Namibia. Two reports in 2010 and in 2012 outlined the volume and types of marketing efforts found.
A third report based on the MAMPA data has now been published; "Evaluating compliance with alcohol industry self-regulation in seven countries in Africa". The report is written by the American alcohol researchers Kate Robaina, Thomas Babor and Jonathan Noel and was commissioned by FORUT.
The researchers have done an independent analysis of the data using a coding scheme developed by a panel of experts. The analysis compared alcohol advertising practices in Africa with the industry's own advertising guidelines. These are some of the messages from the new compliance study:
Alcohol promotion directed at young people is associated with earlier onset of drinking and an increased risk of problem drinking;
Alcohol promotion directed at young people is associated with earlier onset of drinking and an increased risk of problem drinking;
More than one fourth (27,7 %) of the studied advertisements were found to contain at least one violation of the alcohol industry's own marketing codes;
The most common violation was related to the guideline which refers to "the effect of alcohol", because the suggestion that alcoholic beverages can enhance attractiveness and/or remove social or sexual inhibitions.
Industry self-regulation systems do not work.The findings points to the need for systematic surveillance of alcoholic beverage marketing to protect vulnerable populations, such as youth, who may already be experiencing problems related to their alcohol use.
The report underscores the need for policy strategies to more effectively monitor and regulate alcohol advertising across all media outlets.
The report points out that a variety of options exist, including complete bans on alcohol advertising.
Alcohol is not an ordinary commodity and should not be marketed as such.
In the Background section of the new report, reference is made to the fact that many countries within the African region have lax or nonexistent regulations for alcohol marketing. As a consequence, vulnerable groups (e.g. youth) are likely to be influenced by aggressive advertising campaigns.
In a new Supplement to the journal Addiction a group of researchers have published 14 new articles on alcohol promotion and the need to restrict such promotion to protect public health and young people in particular.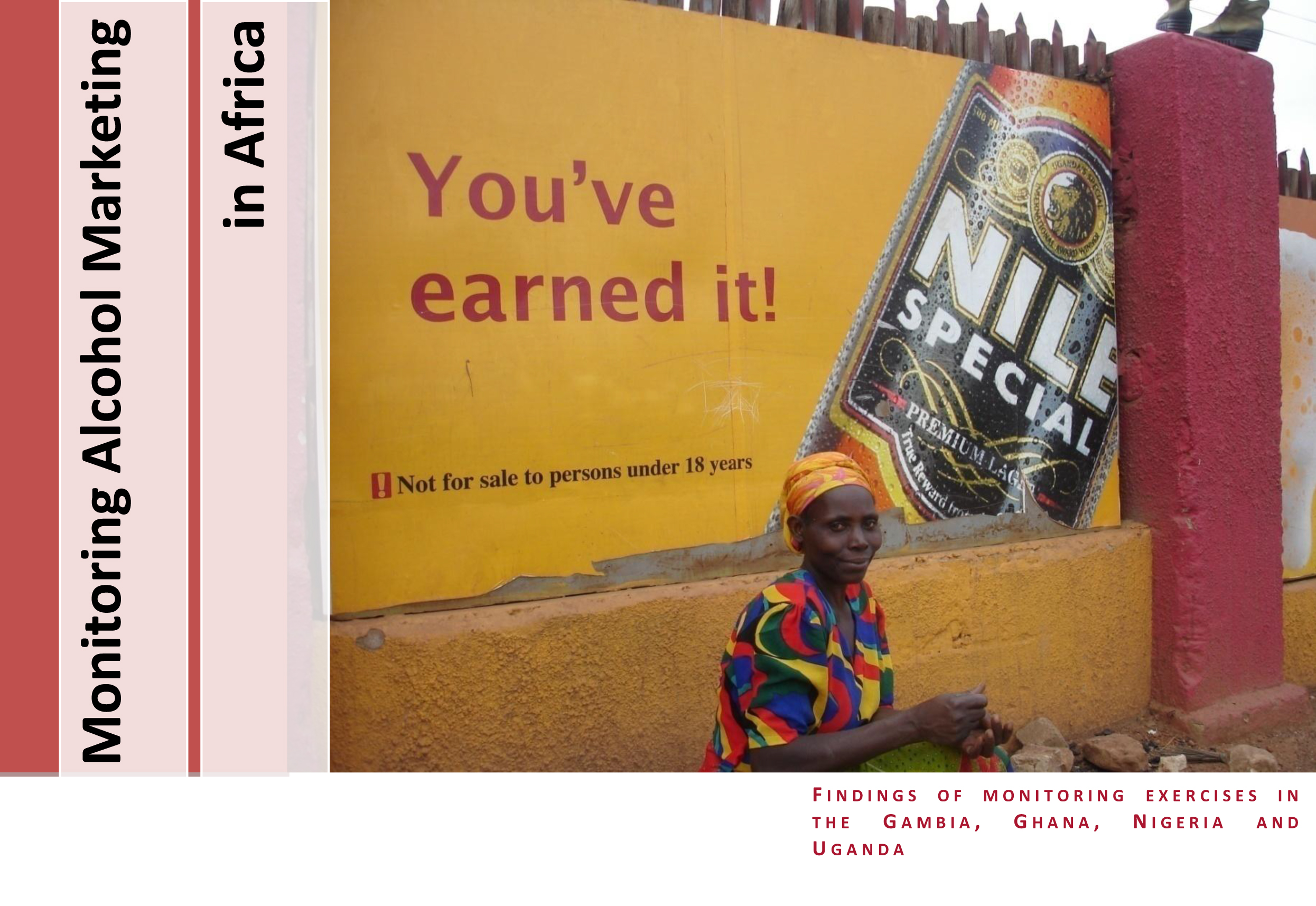 RELATED ARTICLES