Alcohol industry and related vested interest
Global alcohol producers and their global brands of beer, spirits and wine are expanding to every corner of the world, searching for growth in emerging markets that are key to maximizing future profits. The enormous market power exercised by those global companies easily translates into political power on the state and global levels. That power may be a formidable force impeding progress in the fight to reduce and prevent NCD. As WHO Director General Dr. Margaret Chan said at the Health for All Conference in Helsinki in 2013, "Efforts to prevent non-communicable diseases go against the business interests of powerful economic operators. In my view, this is one of the biggest challenges facing health promotion."
The alcohol industry is afraid of losing their health image,WHO health initiatives make them fear for their lives and they intercept national policies to protect their own interests. This is documented in an in-depth article in the Wall Street Journal.
29. August 2016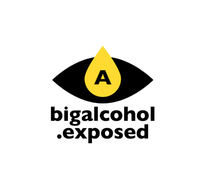 A worldwide network of NGOs has got together to expose big alcohol. Alcohol industry targeting of children and youth is a particular focus.
06. April 2016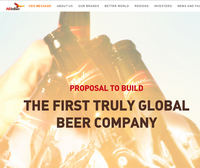 New mega brewer will attack «hugely attractive markets» in the global South:
A lot of effort has been invested in bringing the merger of the two brewer giants AB InBev and SABMiller to a conclusion. The merger was confirmed on the 11th of November with a comprehensive press release. Apparently, less effort has been invested in finding a name for the new company which has been named… - Newco.
12. November 2015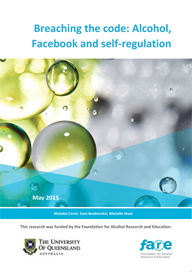 New report from Australia:
Advertisers of alcohol brands at Facebook are clearly not complying with their current self-regulatory advertising codes, with many of its provisions being regularly breached. These breaches are from both the brands themselves and the responses elicited from their Facebook fans. This is the conclusion in a fresh report from Australia on Facebook marketing of alcohol.
28. May 2015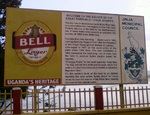 The Dutch Radobank has pointed out Africa as the fastest growing beer market over the next five years. The report from the bank is meant to advise investors and brewers.
26. March 2014

New report:
India's alcohol consumption is increasing by 10-15 per cent per year, and among drinkers binge drinking is the dominating pattern. India is now one of the key emerging markets for the global spirits industry.
06. March 2014

Professor Sally Casswell, SHORE, New Zealand:
The global exposure of young people to alcohol marketing requires an urgent policy response. Engagement by NGOs and governments independent from commercial interests is needed. This is the conclusion of Professor Sally Casswell in an article in the journal Addiction.
05. March 2014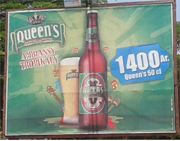 The government of Madagascar has a legislative base to restrict alcohol marketing in the 'Code Général de Impots'. However, alcohol producers and advertisers are breaking this law en masse, concludes a new EUCAM report from Madagascar.
13. December 2013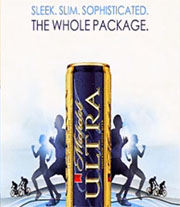 If you are in doubt about the alcohol industry's intention to make young, modern women alcohol consumers, this video clip with Dr. David H. Jernigan may be of interest. Through selected alcohol ads Dr. Jernigan shows how the industry use catchwords as organic, low-carb, natural and diet to attract female drinkers.
22. October 2013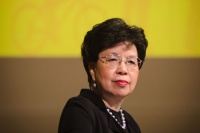 "Efforts to prevent non-communicable diseases go against the business interests of powerful economic operators. In my view, this is one of the biggest challenges facing health promotion", said Dr. Margaret Chan in her opening address to the Health for All conference in Helsinki.
14. June 2013