These are some of the findings presented:
Sample Population was 180 street children in 6 urban centres with prominent street children population in Nepal. 160 were boys and 20 girls were interviewed in the survey.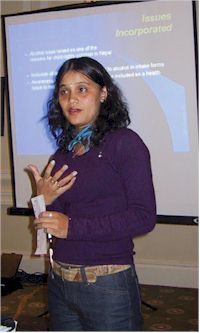 The use of alcohol has become common among different casteethnic groups, among gender and among all age groups in Nepal. 16% of children in Kathmandu leave home due to alcohol use in the family. The median age of first exposure to alcohol was 11 years.
Even if the The Alcohol Act of 2056 prevents the selling of alcohol to children aged below 16, bar & restaurants in addition to homes were the major place where alcohol (raksi) is initiated.
Among children at risk, alcohol is considered as a means for entertainment (39%), forgetting sorrows (17%), as food (10%), and as energy (10%). The impact of alcohol as perceived by children includes domestic violence (35.6%), indebted (14.4%), bad relation with neighbour, illness or death of a family member (3%) and decline in social prestige (2.3%) including childrens involvement in alcohol use.
The overall ever use of tobacco is 55% among children at risk. Street children not only are always at risk of exposure to substance use but they also run the risk of physical and psychological stress. The more the hazardous form of child labour, the more children are associated with dysfunctional family, the more they run the risk of exposing with such substances.
The current prevalence rate of drugs is 20.6% and the overall prevalence of alcohol use among children aged 10-17 is 17.4% for current use, with 21.8% for boys and 11.2% for girls. Exposure of drugs use largely depends on the company of children. The socio-psychological circumstance is much more favourable for drug use for children. More and more street children are exposed to intravenous drug use. Among them about 10% are believed to be exposed to HIV infection.
More than 80% street children are addicted to glue sniffing, which is the current trend among street children. The issue of drug use and HIV among street children is utterly neglected by the organisations working on the issues of HIV and drug abuse.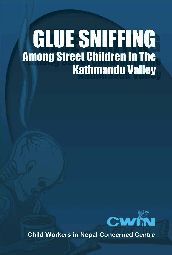 The report presented is one of three reports issued by CWIN. All of them may be downloaded here (PDF):